100% risk free
Pre-Roll Video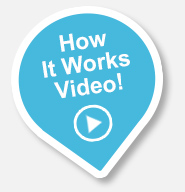 ---
We all watch TV and we've all seen commercials. But, did you know that people are spending more time engaging with online video then they are with traditional television? For years, television owned the market in video based advertising...
that's changed!
Pre-Roll is a video commercial that appears prior to an online video. Pre-Roll video ads typically appear once you click on certain online video links, at which time you will be forced to watch a short commercial before the video content starts. Target your video based advertising to the exact audience that you already know is interested in your product. Sell cars? Well, what if you could target your commercial to local prospects in the market to buy a car? Sell high end luxury watches? How about if you could serve your commercial only to people with household incomes of $100,000 or more? With Pre-Roll Video you can!
Our proprietary ad serving technology, combined with a reach of over 97% of the internet, creates a service more powerful than any advertising medium you've tried before. Mix our technology with our award winning creative staff and you have a recipe for ad campaigns that have impact and drive sales. Best of all, it's 100% risk free. With Pre-Roll Video you ONLY pay for people who watch 100% of your commercial.